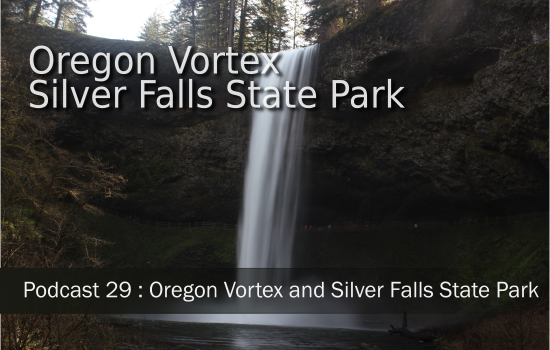 As our time in Ashland closed, we were undecided about where to go and what to see.  We decided to head up to Portland and look for things to do along the way.  The Oregon Vortex and Silver Falls State Park were the choices.  Listen to Sue and I talk about our visits!
Podcast: Play in new window | Download | Embed
Subscribe: Apple Podcasts | Android | RSS
We were heading up I-5 from Ashland to Portland when we saw signs for the Oregon Vortex.  We kept seeing them, so finally decided to take the short side trip and see it was all about.  Never seen anything like it.  Be sure to listen to us talk about our visit.
I did talk about this picture on the podcast, so here it is.  Same girl, at different ends of a board in the Vortex, seems to change sizes.  I've taken her from two different pictures and combine to show the change in size when we moved from one end of the three feet board in the Vortex to the other.  You'll have to listen to the podcast to make sense of the picture, and I'll explain it in more detail in a future post.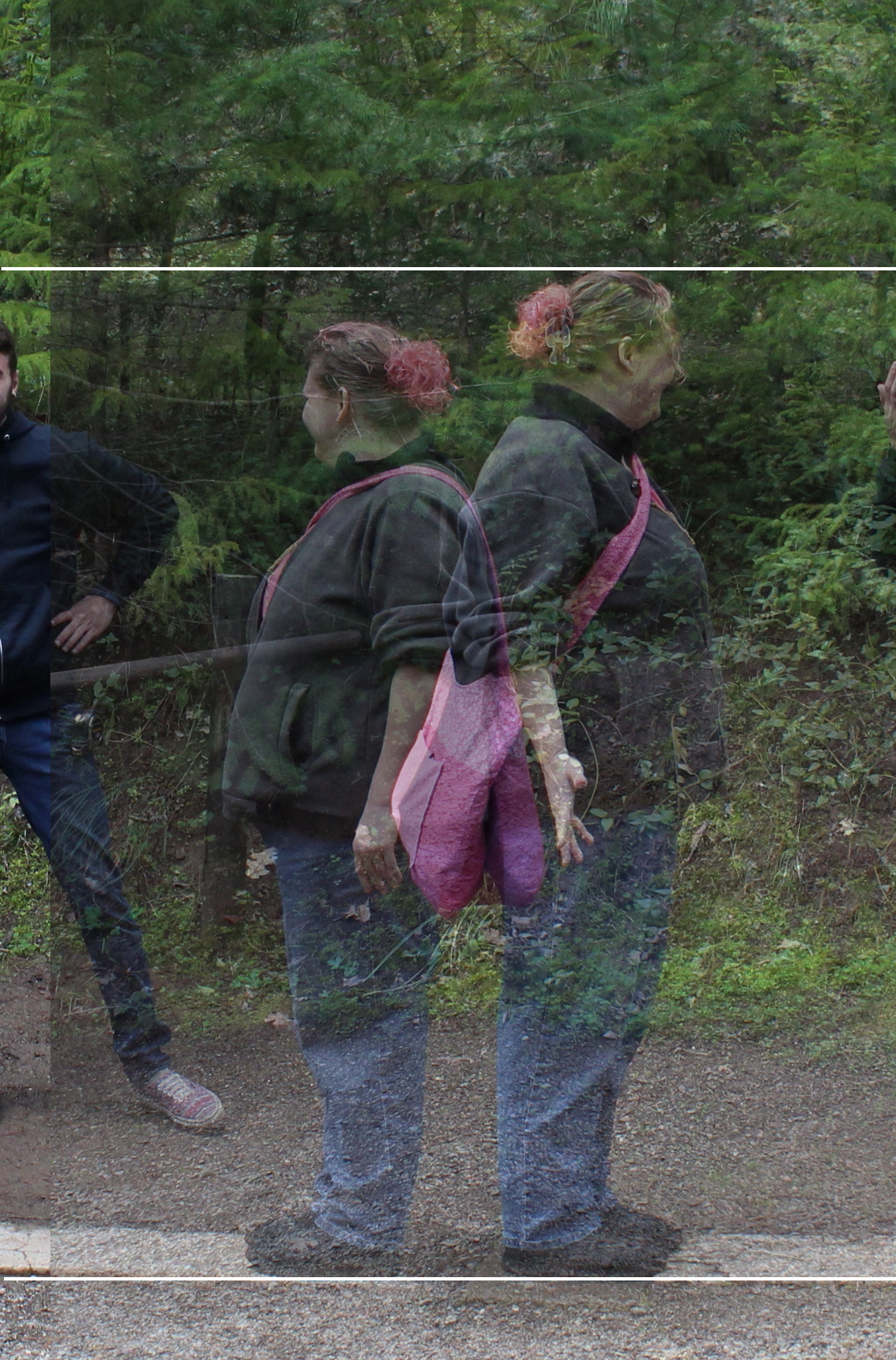 The next day, after staying in Salem, Oregon, we decided to head to Silver Falls State Park, because Sue loves waterfalls.  Spectacular is the word to use.  We loved our visit there, so enjoy hearing about that part of our journey as well.
Links for things that we mentioned in the podcast:
To listen to this podcast episode later, you can copy it to your computer and then listen.
Right click here and then choose save-as to download this episode to your computer
Or you can subscribe to the podcast in iTunes or Stitcher.