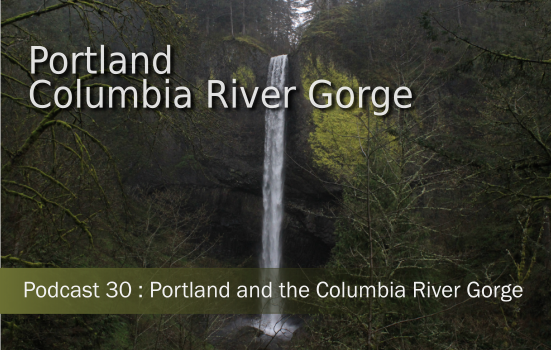 We made a visit to Portland, but due to time, weren't able to see as much as we would have liked.  We make some quick visits to a couple of sites downtown and then spent the following day exploring the Columbia River Gorge.
Podcast: Play in new window | Download | Embed
Subscribe: Apple Podcasts | Android | RSS
Unfortunately, rain was the rule for both days which put a big damper on our explorations.  But that's how it is in the Northwest!  Nevertheless, Portland was awesome and the Gorge was spectacular.  We would love a return trip to the area to be able to explore some more.
Links for things that we mentioned in the podcast:
Oregon Historical Society Museum
To listen to this podcast episode later, you can copy it to your computer and then listen.
Right click here and then choose save-as to download this episode to your computer
Or you can subscribe to the podcast in iTunes or Stitcher.